Black-tailed Godwit in the Spotlight at AEWA MOP5 in La Rochelle, France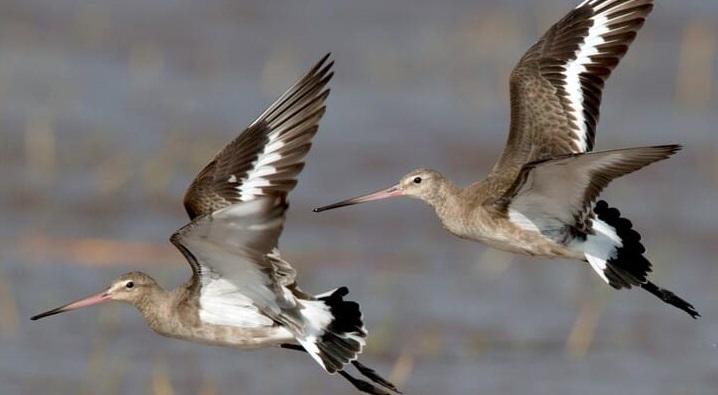 La Rochelle 15 May 2012 – The Black-tailed Godwit (Limosa limosa) was prominently featured at the 5th Meeting of the Meeting of the Parties to the Agreement on the Conservation of African-Eurasian Migratory Waterbirds (AEWA) which is taking place 14-18 May 2012 in La Rochelle, France.
The Near Threatened Black-tailed Godwit, Limosa limosa, is a large, long-legged, long-billed shorebird first described by Carolus Linnaeus in 1758. It is a member of the Limosa genus, the godwits. Its breeding range stretches from Iceland through Europe and areas of central Asia. The species breeds in fens, lake edges, damp meadows, moorlands and bogs and uses estuaries, swamps and floods in winter; it is more likely to be found inland and on freshwater than the similar Bar-tailed Godwit. The world population is estimated to be ....